Presenter Curated Webinar Bundles

Michael Starkman, Jeremy Thorne, and Keith Vincent have presented more than 70 webinars since EclipseWebinars.com debuted in Autumn 2008. These presentations have stood the test of time, which speaks to both the presenters' understanding of Eclipse and the spirit of continuity that marks the program itself. However, with so many topics from which to choose, we've asked Michael and Keith to act as curators. Their thematic organization makes it possible to view webinars that relate to each other even though they may have been separated by quite a few months.

We realize that many of you may have already purchased one or more of these webinars in the past, so we have left it up to you to register (or renew) each of these webinars—the presenters have simply recommended which webinars they believe will help you the most. Keep in mind that NCRA and most accrediting authorities won't give credit for taking the same seminar or webinar twice, so don't submit for credits you've already received without checking first. Don't forget to use any coupon codes that may be available to you, and if you have already purchased any of these webinars in the past you may renew your access to them for as little as $5 each. If you have any questions, please let us know!



Webinar Bundle #1
Personalizing Your Eclipse User Settings

This webinar bundle was curated personally by Keith Vincent and is centered around maximizing your ability to understand and personalize your Eclipse programming settings. Most Eclipse users know their software can be fine-tuned to hone in on their writing styles and to help them achieve better results, but they don't know how to go about it. Or they've done a little but want to do much more. So when asked, "What do you wish you understood better within Total Eclipse?" many of our clients point to the Programming tab in User settings because they know that within it resides the means to personalize Eclipse and take its performance to new levels. Here, then, is a selection from the many webinars we have presented at EclipseWebinars.com that will help you personalizing your Eclipse User Settings! « BACK TO TOP LIST »
Display: You Get the Picture: Part 1
Display: You Get the Picture: Part 2
Realtime & Translation: Part 1
Realtime & Translation: Part 2
Nov. 16, 2011
Jan. 18, 2012
Sept. 17, 2009
Nov. 10, 2009
Register Here
Register Here
Register Here
Register Here
Personalizing Your Programming Settings: Part 1
Personalizing Your Programming Settings: Part 1
Feb. 3, 2009
March 31, 2009
Register Here
Register Here

Webinar Bundle #2
My Favorite eTips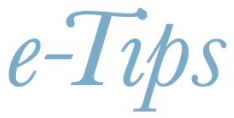 This bundle was curated personally by Keith Vincent as he combed through his vast library of eTips, and compiled a list of his favorites—just for you! Keith Vincent and Wil Wilcox have been cranking out their excellent bulletins for over a decade. Thousands of Eclipse users around the country and the world read them regularly and make use of the wonderful Eclipse tips written by Keith and the technical tips written by Wil. In each webinar Keith picks several of his favorite and most useful eTips. Here, then, is a selection from the many webinars that Keith Vincent has presented at EclipseWebinars.com that feature his favorite eTips! « BACK TO TOP LIST »

Webinar Bundle #3
Eclipse Version Overviews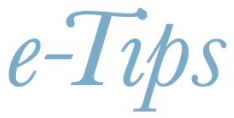 This bundle was curated personally by Keith Vincent as he sought to bring you the highlights of all the various major releases of Total Eclipse CAT Software. Not even Keith himself could possibly hope to cover ALL the changes in each version of Eclipse (there are lterally thousands and thousands of them; who could?), so these webinars highlight the BIGGEST, most game-changing, blockbuster features over the years—and how to properly use them! Here, then, is a selection from the many webinars that Keith Vincent and other presenters have presented at EclipseWebinars.com, all featuring new Eclipse Version Overviews! « BACK TO TOP LIST »
| | | | |
| --- | --- | --- | --- |
| Eclipse Version 5 Overview: Part 1 | Eclipse Version 5 Overview: Part 2 | Eclipse Automatic: Part 1 - AutoMagic | Connection Magic: Eclipse 6, Bridge & Bridge Mobile |
| October 21, 2010 | December 1, 2010 | Feb. 8, 2012 | Keith - June 11, 2013 |
| Register Here | Register Here | Register Here | Register Here |
| | | | |
| Eclipse Version 7: Part 1 | Eclipse Version 7: Part 2 | Eclipse Version 7: Part 3 | New Eclipse V8 Preview: Part 1 |
| March 4, 2015 | March 11, 2015 | March 18, 2015 | Nov. 2, 2016 |
| Register Here | Register Here | Register Here | Register Here |
| | | | |
| New Eclipse V8 Preview: Part 2 | | | |
| January 25, 2017 | | | |
| Register Here | | | |

Webinar Bundle #4
Eclipse Dictionaries

Need to know more about dictionaries? No matter if you just need to brush up a little or start from scratch, we've got you covered! Here, then, is a selection from the many webinars that Keith Vincent and Michael Starkman have presented at EclipseWebinars.com on this exciting topic! « BACK TO TOP LIST »

Webinar Bundle #5
Form Fields and Indexing

Block Files, Merge Files, Include Files, Form Fields, Scan Fields. No matter what you may call them, it all means the same thing: powerful, but at first glance, confusing. Here, then, is a selection from the many webinars that Keith Vincent and Michael Starkman have presented at EclipseWebinars.com on this exciting topic! « BACK TO TOP LIST »

Webinar Bundle #6
Eclipse Macros

Macros may be one of the most powerful features in Eclipse—when properly used. They are the foundation that all Hyperkeys are built upon, but if you understand them, they are so much more. Here, then, is a selection from the many webinars that Keith Vincent and Michael Starkman have presented at EclipseWebinars.com on this exciting topic! « BACK TO TOP LIST »
| | | |
| --- | --- | --- |
| Harnessing the Power of Eclipse Macros: Part 1 | Harnessing the Power of Eclipse Macros: Part 2 | Suite Deal, Part 3: Become A Lean, Mean Editing Machine (Macros) |
| March 22 2016 | April 21, 2016 | January 11, 2012 |
| Register Here | Register Here | Register Here |

Webinar Bundle #7
Translation Tuning

This webinar bundle was curated personally by Keith Vincent as he ... Here, then, is a selection from the many webinars that we have presented at EclipseWebinars.com on this topic! « BACK TO TOP LIST »
| | | | |
| --- | --- | --- | --- |
| Translation Tuning & Predictability in Eclipse: Part 1 | Translation Tuning & Predictability in Eclipse: Part 2 | Translation Tuning & Predictability in Eclipse: Part 3 | Translation Tuning & Predictability in Eclipse: Part 4 |
| June 21, 2016 | June 30, 2016 | September 14, 2016 | September 28, 2016 |
| Register Here | Register Here | Register Here | Register Here |

Webinar Bundle #8
Eclipse and the Cloud

"The Cloud" has become one of the go-to catch phrases and buzz words for the tech industry for the past few years, and although court reporting can sometimes ride the wake of the rest of the tech world, this isn't the case with regards to the cloud. Internet-based technologies are breathing new life into many aspects of our profession, creating new technology and new ways to keep us relevant along the way. Here, then, is a selection from the many webinars that we have presented at EclipseWebinars.com on this topic! « BACK TO TOP LIST »

Webinar Bundle #9
Editing in Eclipse

Scopists using Eclipse can easily become the most spoiled users in the profession—IF they learn the software properly, and take advantage of all the oppourtunities it provides you. Michael Starkman put together a package of our best editing related webinars just to help you become an effecient editor. Here, then, is a selection from the many webinars that we have presented at EclipseWebinars.com on this topic! « BACK TO TOP LIST »
| | | | |
| --- | --- | --- | --- |
| Harnessing the Power of Eclipse Macros: Part 1 | Harnessing the Power of Eclipse Macros: Part 2 | Eclipse Automatic: Part 1 - AutoMagic | Suite Deal, Part 1: Become A Lean, Mean Editing Machine |
| March 22, 2016 | April 21, 2016 | February 8, 2012 | November 9, 2011 |
| Register Here | Register Here | Register Here | Register Here |
| | | | |
| Suite Deal, Part 2: You Get The Picture | Suite Deal, Part 3: Macros | Total Eclipse Form Fields | Learn How to Edit Like a Pro |
| November 16, 2011 | January 11, 2012 | August 20, 2009 | May 26, 2009 |
| Register Here | Register Here | Register Here | Register Here |